Family Owned and Operated Since 1987
"Save yourself some time and let me save you money."
– Owner, James Wagner
We're here to keep your wheels in motion
Since 1987, Hamm's Tires has kept cars, trucks, RVs, commercial vehicles, trailers and mobile equipment rolling safely and smoothly across North Texas and beyond. Our customers rely on us for new, used and custom tires and wheels, installation, service and more–and so can you! Come experience the incredible inventory and the expert, welcoming service that transforms our customers into raving fans!
All Major Tire Brands Available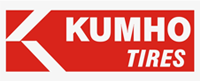 Glad I had the tire checked… Time to replace even with good tread. Previous patch was still good, but the other area wasn't fixable… So, "almost new-looking" used tire all ready to go for $35! I really like dealing with these folks!
– Gayle
Watauga Location, January 2019
We go to Hamm's for everything our cars need. The staff is wonderful and they always do right by us! Went in today and was worried about how well my 2 year old was going to behave while we waited and they gave him a toy to play with and put on cartoons for him. I just thought that was a great example of how they go above and beyond to help their customers! 10 out of 10 would recommend!
– Katie
Lewisville Location, October 2019